AGuyIKnow was established in 2005. Over the last 20 years eLearning and online content has changed a lot, so too have the platforms on which we view this content. We are skilled in hands-on development of interactive content using a multitude of industry standard tools. These include EnableNow (which includes WebAssist), Articulate 360,  Camtasia, Adobe Captivate, Ancile ProdPak, Multiple LMS (Learning Management Systems), the full Adobe Design Suite and we have the added ability to also project manage a team to allow for scaling.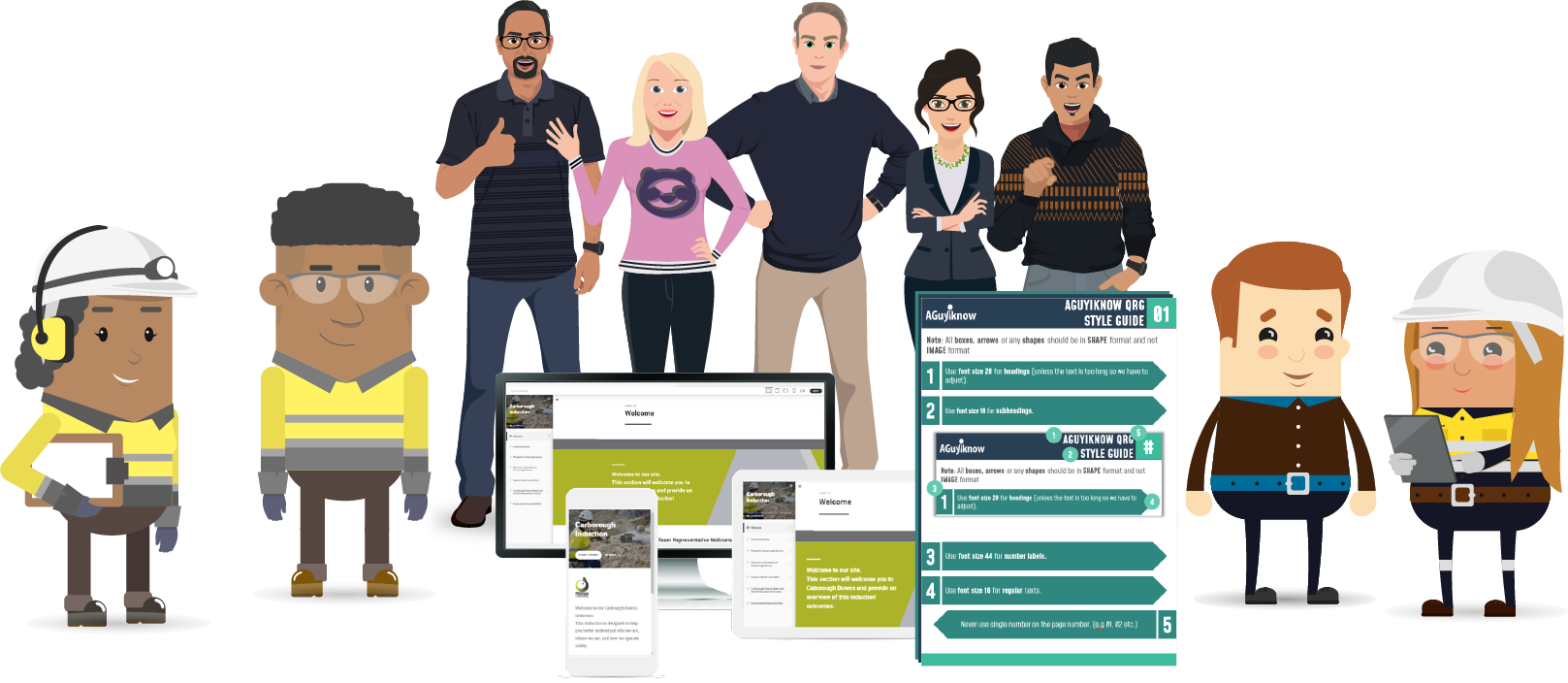 Even though delivery platforms and software have changed over the years, business needs have not!
You want your team to be trained in the easiest and most effective way possible.
You want to streamline your internal processes and cut down on the paper trail.
You want your business and your team members to work smarter not harder.
This is where we come in. AGuyIKnow takes the guesswork out of providing this training for your organisation. Whether you are a large corporation or a small business, we well create easy to understand online training solutions which are tailored to your individual business. We will deliver it quickly and provide support to get things up and running for your team.